Oversight Does Not Mean Overlook
January 30, 2023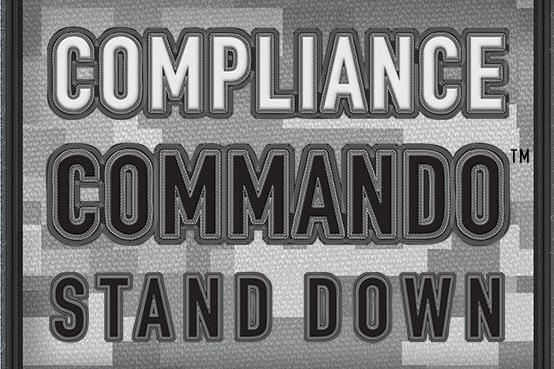 Attention all corporate officers, you have a duty of oversight! The Delaware Court of Chancery (a.k.a. the court businesses and other courts track for guidance on corporate governance) recently extended the corporate duties of oversight, loyalty, and care from the board of directors to corporate officers. The recent decision in In re: McDonald's Corp. Stockholder Derivative Ligitation, (1) blazes new trails for corporate liability and is anticipated to have a ripple effect in courts across the country.
In its 65-page McDonald's decision, the Court detailed the evolution of the corporate duties of oversight, loyalty, and care, noting the landmark cases, including In re: Caremark (2) and Gantler v. Stephens. (3) While Caremark and its progeny established the duty of oversight, loyalty, and care for the corporate board of directors, and Gantler expanded the fiduciary duty to corporate officers, no decision had yet addressed a corporate officer's duties of care, oversight, and loyalty, and whether the same liability may be incurred by a corporate officer's failure to implement information systems to monitor compliance or for "turning a blind eye" to information generated from such systems, as may be incurred by a director. This decision expressly extends these duties to corporate officers.
What does this mean? In essence, it means that a corporate officer's failure to do his/her/their job can lead to more than just a tweak of a bonus plan, an administrative action, a PR crisis, or even termination – it means corporate liability exposure and personal liability for corporate officers. Compliance officers should consider providing a copy of the decision to all corporate officers as a valuable "periodic communication" to further their awareness of how the Delaware Court viewed their roles and functions within the corporate oversight construct.
In concluding that corporate officers have the same duties as directors, the Court relied on language from the U.S. Federal Sentencing Guidelines that is familiar to all compliance officers, that "[h]igh- level personnel of the organization shall ensure that the organization has an effective compliance and ethics program, as described in this guideline. Specific individual(s) within high-level personnel shall be assigned overall responsibility for the compliance and ethics program." (4) "high-level personnel" as "individuals who have substantial control over the organization or who have a substantial role in the making of policy within the organization," which includes "a director; an executive officer; an individual in charge of a major business or functional unit of the organization, such as sales, administration, or finance; and an individual with a substantial ownership interest." (5)
The Court concluded that duty of oversight must extend to corporate officers, citing, "The importance of officer-level involvement is so apparent that the Organizational Sentencing Guidelines are credited with helping to create a new C-level position: the Chief Compliance Officer." (6) The Court reasoned, "It would seem hard to argue that, simply by virtue of being an officer, the Chief Compliance Officer could not owe a duty of oversight. That, however, is the logical implication of [the Defendant's] position that only directors can owe a duty of oversight."
The Court noted that a corporate officer may have a duty of oversight even outside their area of expertise and responsibility. However, it did not elaborate on what kinds of red flags from other areas of the corporation may trigger an officer's duty to respond or report, and this question will need to be addressed in future cases when the issue is ripe.
As a result of this opinion, a shareholder derivate suit against McDonald's will proceed forward on a particularly egregious set of facts that includes that the McDonald's Global Chief People Officer not only overlooked complaints of sexual harassment, permitting a "party atmosphere" and culture tolerant of such harassment to emerge and grow, but that he sexually harassed other employees, in violation of his duties of oversight and loyalty.
As compliance officers, we can use this decision to reinforce with corporate officers their duty of oversight and that "oversight" does not mean "overlook." It means closely monitoring for unlawful conduct and promptly and effectively addressing it.
---
(1) In re McDonald's Corporation Stockholder Derivative Litigation, C.A. No. 2021-0324-JTL, Jan. 25, 2023
(2) In re Caremark International Inc. Derivative Litigation, 698 A.2d 959 (Del. Ch. 1996).
(3) 965 A.2d 695, 709 (Del. 2009)
(4) U.S. Sent'g Guidelines Manual § 8B2.1(b)(2)(B) (U.S. Sent'g Comm'n 2021)
(5) Id. § 8A1.2 cmt. 3(B)
(6) In re McDonald's, page 26.